It is the worst feeling when you receive your new custom made Sunbrella Replacement Cushions and they are not made correctly.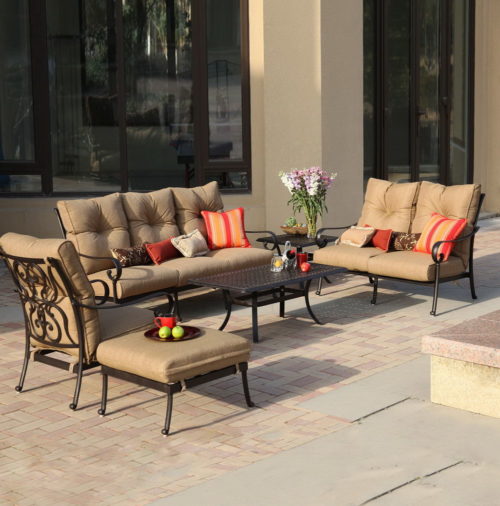 This is what sets us apart from other companies. We look over all sunbrella replacement cushions orders that we receive to see if we pinpoint anything that may look correct. Although sew pattern, fabric choice will not be looked at too much as those are preferences, we do look at sizes of seat and back cushions to ensure that they coincide with one another. These are just mainly double checking your measurements as they are entered on the website by the customer.
WANT TO GET A QUICK & FREE NO OBLIGATION QUOTE? CLICK HERE TO START!
Keep in mind custom replacement cushions are all made to order as we do not carry any cushions in stock. So once we receive your order and verify all content, your fabric will be ordered and cut which means at this point your order CANNOT be cancelled.
Our Cushions are made right here in our Southern California facility and nothing is imported. Not even our foams are imported like most cushions manufacturers. We take pride in our cushions and take our time making them to ensure best quality possible. We can rush this process and get out more orders but most likely will have some issues with quality which is completely against our company policy.  For this reason most orders cannot be rushed. Afterall as the saying goes, "you cannot rush quality".
We stand behind our work 100% and believe that we are one the top manufacurers in the country. Our sewing techs have been in this particular industry for over 30 years and really take much pride in the craftsmanship. Afterall this is their profession and we only hire the best.
Ordering from us insures that you are getting the best possible Sunbrella Replacement Cushions that today's market has to offer. We only make custom cushions. No furniture, umbrellas, etc.
Sunbrella Cushions have an advantage over all other fabrics out there. Sunbrella fabrics is a 100% dye-based acrylic material which means nothing will stain it. Of course real harsh chemical can ruin it if it comes to contact, but most stains will be cleaned with absolute ease.
<br/>Home » Sunbrella Replacement Cushions<br/>