SUNBRELLA OUTDOOR REPLACEMENT CUSHIONS
Sunbrella has various price categories which are based on the complexity of the weaves and patterns and how much material is used to manufacture certain fabrics. This does not mean the higher priced fabrics are more durable or will last longer than a less expensive fabric. Some fabrics have textures and feel heavier than others, and for this reason they have a higher cost associated with them.
We have made an effort to provide fabric images that closely represent the fabric colors. However, due to some possible variants such as monitor quality, and setting — we cannot guarantee that the fabric images accurately represent the true fabric colors. We recommend purchasing fabric samples if you are trying to color match any materials. Sunbrella® is a registered trademark of Glen Raven Mills.
ALTHOUGH EVERY EFFORT IS MADE TO KEEP OUR FABRICS UP TO DATE, SUNBRELLA® CAN DISCONTINUE CERTAIN FABRICS AT ANYTIME.

UPHOLSTERY FABRIC COLLECTIONS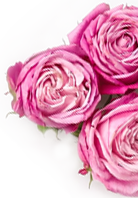 filter