We are a family owned business that have been making outoor sunbrella replacement cushions for years. We take pride in our service and products and pass it on to our customers.
Sunbrella is an outdoor décor fabric that is water and sun resistant, but can also be used indoors because of its acclaimed durability and stain resistance.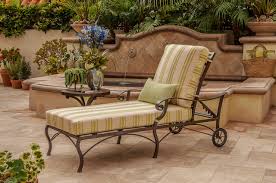 Upholstery Sunbrella fabric has a soft hand and can wrap easily around curves and corners, making it great for outdoor furniture and boat interiors. Upholstery Sunbrella comes in different weights and there are also specialty weave patterns and jacquards for a more decorative look.
There are many different varieties of Sunbrella. Sunbrella Canvas is the most prevalent kind and is available in dozens of solid colors. It's made out of Sunbrella acrylic that's UV resistant, mildew repellent, bleach cleanable, fade resistant, breathable, and has minimal shrinking or stretching. It has a soil, stain, and water repellent finish. It's a medium weight at 7.9 oz per square yard.
Sunbrella Spectrum is a little lighter weight at 6.3 oz. It has the same finish and is also mildew repellent, bleach cleanable, and fade resistant.
Sunbrella Heritage fabric is made of 50% Sunbrella acrylic and 50% recycled Sunbrella acrylic. It's a heavier weight at 10.5 oz and is very durable.
All of these fabrics are very durable and can be used in outdoor, indoor, and marine environments. Sunbrella is popular for indoor upholstery that gets a lot of wear and tear from kids and pets because of how well it resists stains.
Awning and Marine Sunbrella Replacement Cushions  is a stiffer fabric that's mainly used for awnings, shade structures, and boat covers. This Sunbrella fabric has a fluorocarbon top finish that provides UV resistance, stain, and water repellency. It's also heat sealable with seam seal tape.