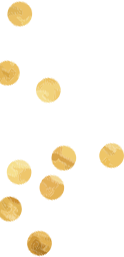 SUNBRELLA REPLACEMENT CUSHIONS
CUSTOM MADE TO ORDER FROM MEASUREMENTS!
WHERE QUALITY IS OUR NO. 1 FOCUS!
START BUILDING YOUR CUSTOM CUSHIONS NOW!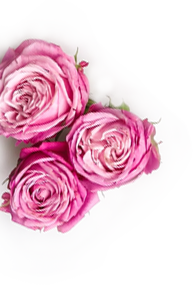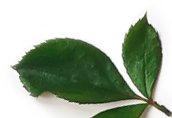 Design your own custom indoor or outdoor cushions. We offer the best fade-resistant fabrics by Sunbrella.
Largest Fabric Selection
Most Styles & Options
Highest Quality Standards
Hundreds of Fabric & Trim Options
Handmade Just for You
Indoor & Outdoor Styles
Best-In-Class Customer Support
Made in the USA
Sunbrella Replacement Cushions Built To Last
What makes us different from other outdoor cushion manufacturers is that we pay attention to details and make quality cushions. Online Replacement Cushions offers the best custom Sunbrella Replacement Cushions. And for all of your high-end replacement cushions, including Mallin, Brown Jordan, OW Lee, RH, etc., we exclusively use a Teflon Gore UV thread, which is not offered by majority of online retailers. You can build your own sunbrella replacement cushions and outdoor replacement cushions by using our online custom builder. Please email us for all major brand replacement cushions.
Built to last 7 to 10 years* at factory direct price

Online shoppers look for Price & Convenience! Ordering the wrong cushions is not convenient. Our top ranking online position stems from more than the Finest Quality at Factory Direct Prices… We review all orders for accuracy before they go to production and finalizing payment.
We manufacture the FINEST CUSTOM CUSHIONS available out of Sunbrella® fabrics exclusively. You have a choice of choosing Sew Patterns such as Bullnose, Box with or without Piping, Premium Fill Materials, TEFLON GORE UV Threads (seldom offered by other online manufacturers) which will outlast the fabric itself, Fully Reversible/Flip* Cushions, Custom Removable Tie Systems (at no extra cost) and much more…
* Based on weather climate and proper care. Not all cushions are reversible.
Elegant custom outdoor cushions
Designed By You
"Quality is never an accident; it is always the result of sincere effort and skillful execution."
Frequently Asked Sunbrella Replacement Cushions Questions
What is the finest foam for Sunbrella cushions?
There are three primary varieties of foam that are suited for various outdoor cushion designs. ORC recommends soft foam for Sunbrella outdoor back cushions and medium foam for seat cushions between 3 and 5 inches thick when purchasing new or replacement foam cushions for Sunbrella outdoor furniture. If the thickness of your Sunbrella cushions is less than three inches, we recommend outdoor firm foam.
How will my Sunbrella Replacement Cushions be shipped?
Depending on the amount of your purchase, which includes the quantity, form, and size of all cushions, we will send by FedEx, UPS, or LTL to save shipping costs as much as possible. Depending on the specifics of your transaction, your cushions may be packaged in either shipping-grade transparent plastic or boxes.
To save shipping costs for our clients, we may vacuum-package some cushions.
Why Are Sunbrella Replacement Cushions So Effective?
Instead of obtaining a color coating after manufacture, the Sunbrella fabric's acrylic strands are colored during production.
Each and every cloth thread is colored, which preserves color and facilitates cleaning and durability. Sunbrella fabric is also engineered to dry rapidly since it does not absorb water. Consequently, unlike natural fiber, it will not encourage the formation of mildew.
How should I properly care for my Sunbrella Replacement Cushions?
Sunbrella suggests blotting (rather than rubbing) any new stains with a clean, dry cloth. If it does not entirely remove the stain, spray the cushion with a light cleaning solution of dish soap or delicate laundry soap (WooliteTM) and water, then thoroughly rinse and air-dry.The fabric of Sunbrella is water-resistant, but not waterproof.
The water resistant coating on your Sunbrella cushions and pillows will not prevent them from becoming wet. They may be drained by leaning them on their side to allow water to escape from the zipper region.
Can I make a change after placing my Sunbrella cushions order?
You may make adjustments to your order within 72 hours of order placement. Unfortunately no changes can be accepted after this time period. NO EXCEPTIONS.
Are my outdoor replacement cushions made with zippers?
Yes, all of our cushions, with the exception of toss pillows, include zippers.
This will allow you to remove your covers for possible cleaning.